Has this been a good year, or a bad year for the men in purple garb? The good part is obviously the fact that the troubled franchise would stay in Northern California, and not move to Seattle, but the teams came out of the debacle as a laughing stock by the media. Now, with a shining new point guard duo, and a young man named 'Boogie', the Kings are hoping to put their dark days behind them, as they take on the Los Angeles Clippers tonight.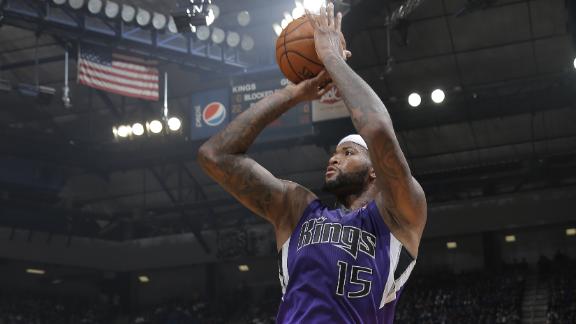 On Wednesday night, Sacramento kicked off their 2013-14 season at home against the Denver Nuggets, and showcased a major glimmer of hope for the new era of ownership. DeMarcus 'Boogie' Cousins, the somewhat immature former Kentucky Wildcat center, is obviously going to be a star in the city for years to come. On the night, Cousins had an astounding 30 points and 14 rebounds to lead Sac-Town in scoring. If the Kings are going to succeed in their tough division, Cousins is going to have to put in a career year, and I believe he will do just that.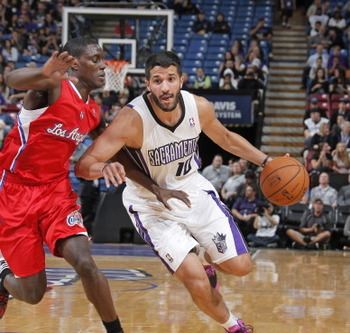 And how about the reigning Most Improved Player of the NBA? Greivis Vasquez had an underrated year last year for the New Orleans Pelicans, and the Venezuelan is really starting to become a catalyst in Sacramento. This year in Sacramento, he has a bevy of help behind him to carry some of the load. Isaiah Thomas really hasn't had that big year yet, but this might just have to be it. He was 3rd in scoring against Denver the other night, behind Cousins and Vasquez.
With some veteran leadership from Travis Outlaw and John Salmons, and a few other players that may be inconsistent, but have a boatload of potential, I really like this team to be a sleeper to challenge for a playoff seed in the NBA's Western Conference. In late January or February, the Kings will get another shot in the arm with the return of Carl Landry from a hip injury. Landry was a spur off the bench for the Warriors last year, and will be needed for a Purple Powered Playoff run.
Tonight, the Kings will square off against Chris Paul and the Clippers, and it is shaping up for an entertaining game. I certainly will be watching it, and I will be live tweeting it. Follow me at @benssports .  For now, so long, and we will hopefully meet here again in the morning!
(Images belong to USA Today)